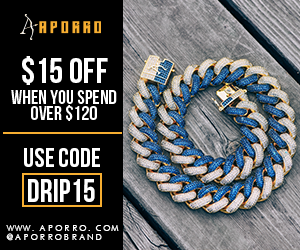 ---
Aporro gives top priority to the quality and value, not just price. All of their products use the solid brass cores to prevent tarnishing and fading. The stones on their products are high-quality diamond simulates that actually sparkle like real diamonds in a crisp and clear manner.
---
Conditions
Rewards Credits is not available when using gift cards or coupons/promotional codes not found on this website.
Free Gift
Spend $200, get a $110 FREE gift!
12/31/2019
Free Gift
Spend $150, get a $100 FREE gift!
12/31/2019
Rewards Credits Stats
Unavailable